Lear's Shadow Premieres at Pasadena Film Festival
July 19, 2023
/
/
Comments Off

on Lear's Shadow Premieres at Pasadena Film Festival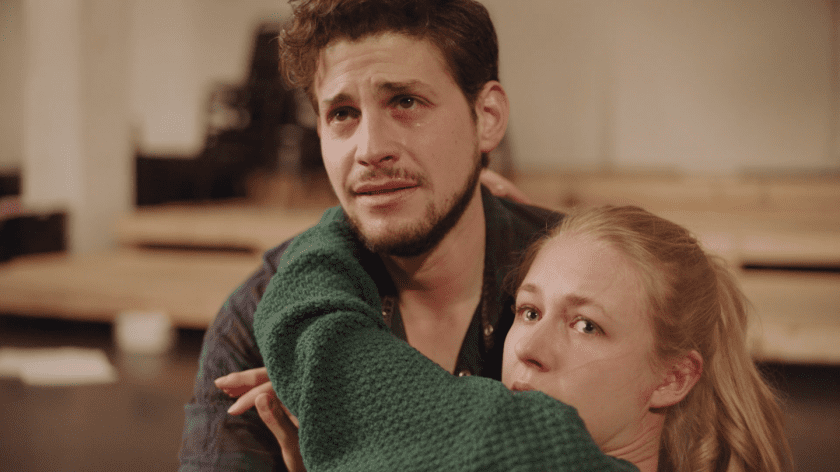 Known for their innovative work remixing and rearranging Shakespeare's texts, the Ensemble Shakespeare Theatre Company has produced their first new independent film Lear's Shadow which will premiere at the Pasadena International Film Festival this month.
The film puts audiences in the middle of a simple story of friendship and loss. The story begins in the days following an accident, as two good friends from a modern-day theater company cope with a shared loss and repair their troubled relationship. As the two friends navigate their grief and friendship, they turn their frustration with each other into an argument about Shakespeare's King Lear, acting out scenes to prove their points. Lear's Shadow is at its heart a story that suggests unflinchingly that the solution to many of life's problems can be found in friendship and art.
"This is a very special production for us," said director Brian Elerding "Not only because the subject matter is so close to home, but also because this film allows viewers to feel like they're right there on stage with these incredible actors, with this incredible language."
The film's three stars, David Blue ("Eli Wallace" from Stargate: Universe, and "Cliff St. Paul" from Ugly Betty), Fred Cross (American Crime, Arrested Development, The Office), and newcomer Katie Peabody quickly pivot between Shakespeare's original language and modern colloquial speech. Written and directed by Elerding, Lear's Shadow features plenty of Shakespeare, but is accessible to both the Shakespeare fan and skeptic.
The film premieres this month on March 11 in the Pasadena International Film Festival which brings together filmmakers, artists, businesses, and the public for nine days filled with entertainment and education. Panels and workshops provide the general public with knowledge and culture, screenings provide entertainment, and business is generated as people mix and mingle after each screening, stopping into shops and stores, restaurants and lounges.
Shakespeare serves less as source material and more as the setting for a simple but challenging contemporary story. The entire film takes place in real time, set in an actual theater rehearsal space in Pasadena, CA.
The Ensemble Shakespeare Company was founded in 2013 when its founders, a group of actors from television and film in Los Angeles, decided to get back to their theater roots. They started off with a simple mission: to stage Shakespeare's works the way the actors had always wanted to see it done: with a focus on storytelling and character that leaves audiences wanting more.
"Lear's Shadow" is made possible in part by the City of Pasadena Arts & Culture Commission and the City of Pasadena Cultural Affairs Division, and by the Nancy E. Barton Foundation.
ABOUT THE ENSEMBLE SHAKESPEARE THEATER
The Ensemble is dedicated to intimate, inspiring contemporary performances for all ages and backgrounds. Based in Pasadena, CA the Ensemble has taken a play to the Edinburgh Fringe Festival, and partnered in performance for four seasons with Descanso Gardens. Lear's Shadow is the Ensemble's first feature film.
Starring: David Blue, Fred Cross and Katie Peabody
Directed by Brian Elerding
Produced by The Ensemble Shakespeare Theater
More information: www.learsshadow.com (film), or www.ensembleshakes.org (company)