Exploring Creative Career Pathways
Artzray.com was an online community dedicated to building career pathways in the arts for emerging young artists aged 16 to 24. From 2014-2017 the website posted weekly content totaling 300+ articles, including artist profiles, "how to" stories, tips of the trade, and college and art school admission features.
While no longer publishing, Artzray still maintains a social media presence on Facebook, Instagram, and YouTube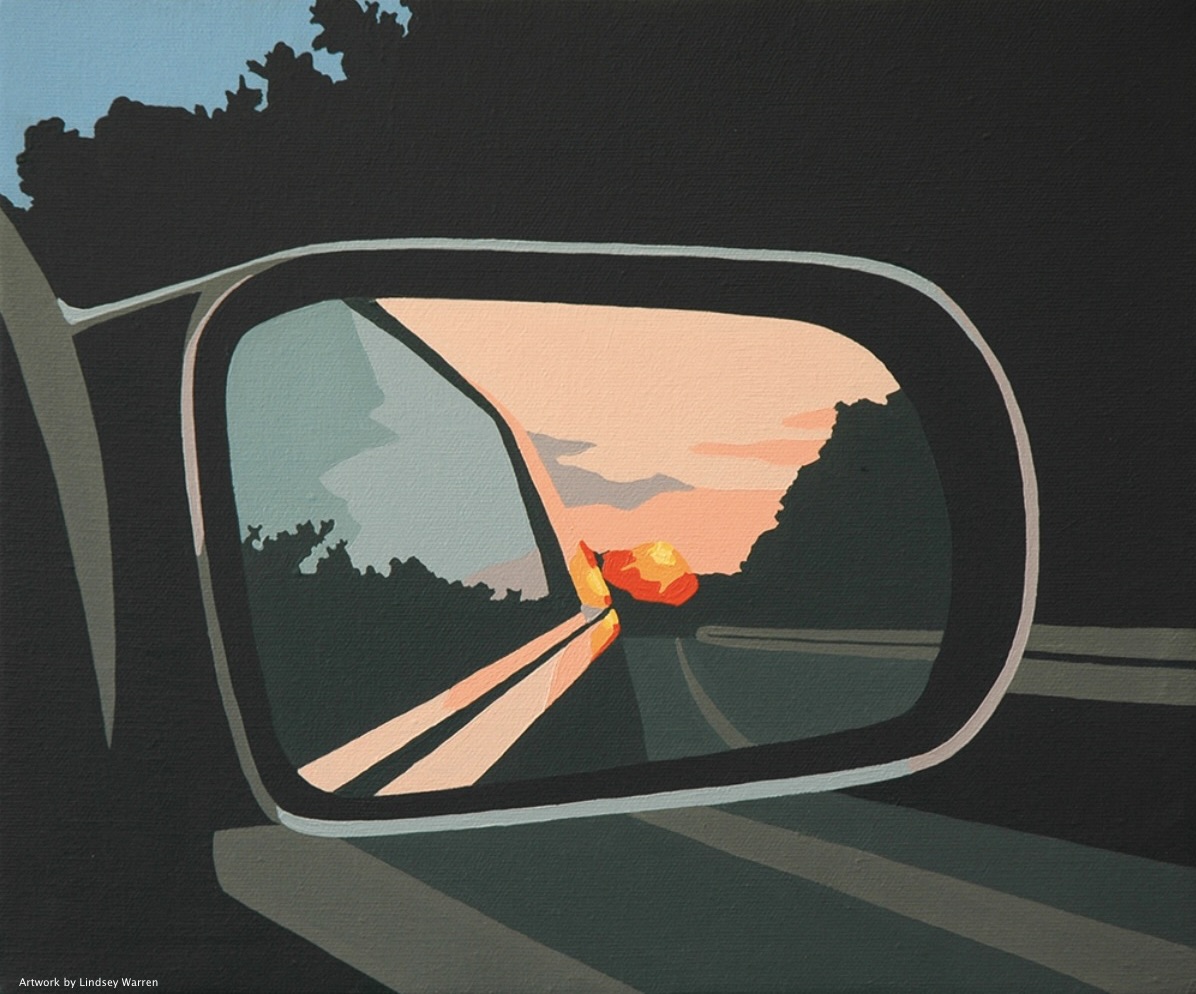 Founded in 2014 in Southern California, Artzray was a sophisticated, free "e-zine" featuring shareable videos and articles that provided high-quality career and educational information for those exploring professional and creative opportunities in fine art, digital media, design, and the performing arts. The free, mobile-friendly website served as a digital road map to connect the dots between an artist's creative practice and their professional goals. The stories included professional, personal, and practical information written by and for young artists, as well as by experienced arts mentors in the field. The Artzray tagline was your "GPS system to navigate a career in the arts from high school to college and beyond."
The vision behind Artzray was to create a powerful and informed network of teens, young adults, parents, and mentors whose social and professional networking needs are often underserved. Unlike careers in law or medicine, an artist's career path is often non-linear, requiring special guidance to move through it successfully. Artzray provided a tool and resources to young creatives and the schools and industries that serve them. Its readers and writers were part of a wave of talent in the mid-2010s that drove innovation in art and design, music, dance, theater, film, writing, fashion, and entertainment.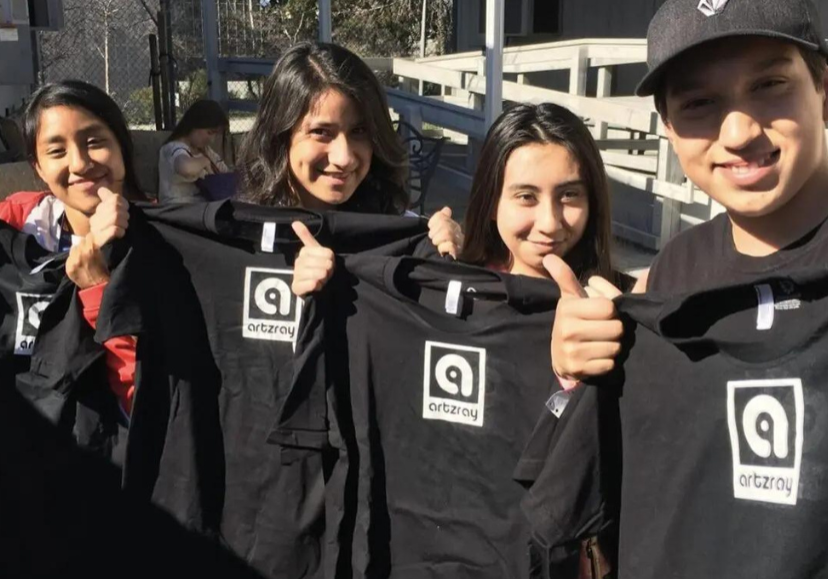 Marshall Nalle Ayers, Founder and CEO
Deeply versed in arts education and non-profit administration, Marshall founded Artzray to create a community of young, multidisciplinary artists seeking professional, practical, and personal career resources. Marshall worked in K-12 program development and administration across multiple art forms, with leadership roles in strategic planning, community partnerships, event management, communications, and fund development in public, private, and non-profit settings. Artzray was a passion project that brought together her colleagues, former students, and friends who shared her devotion to the arts and young people.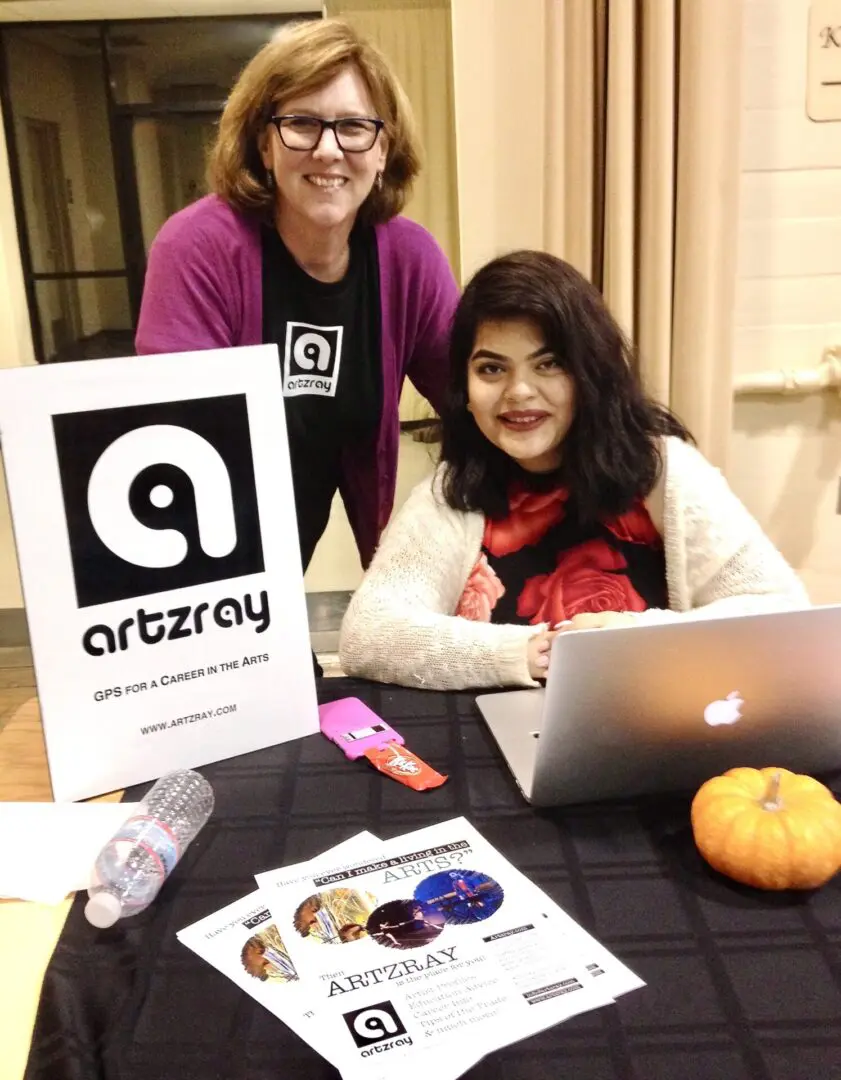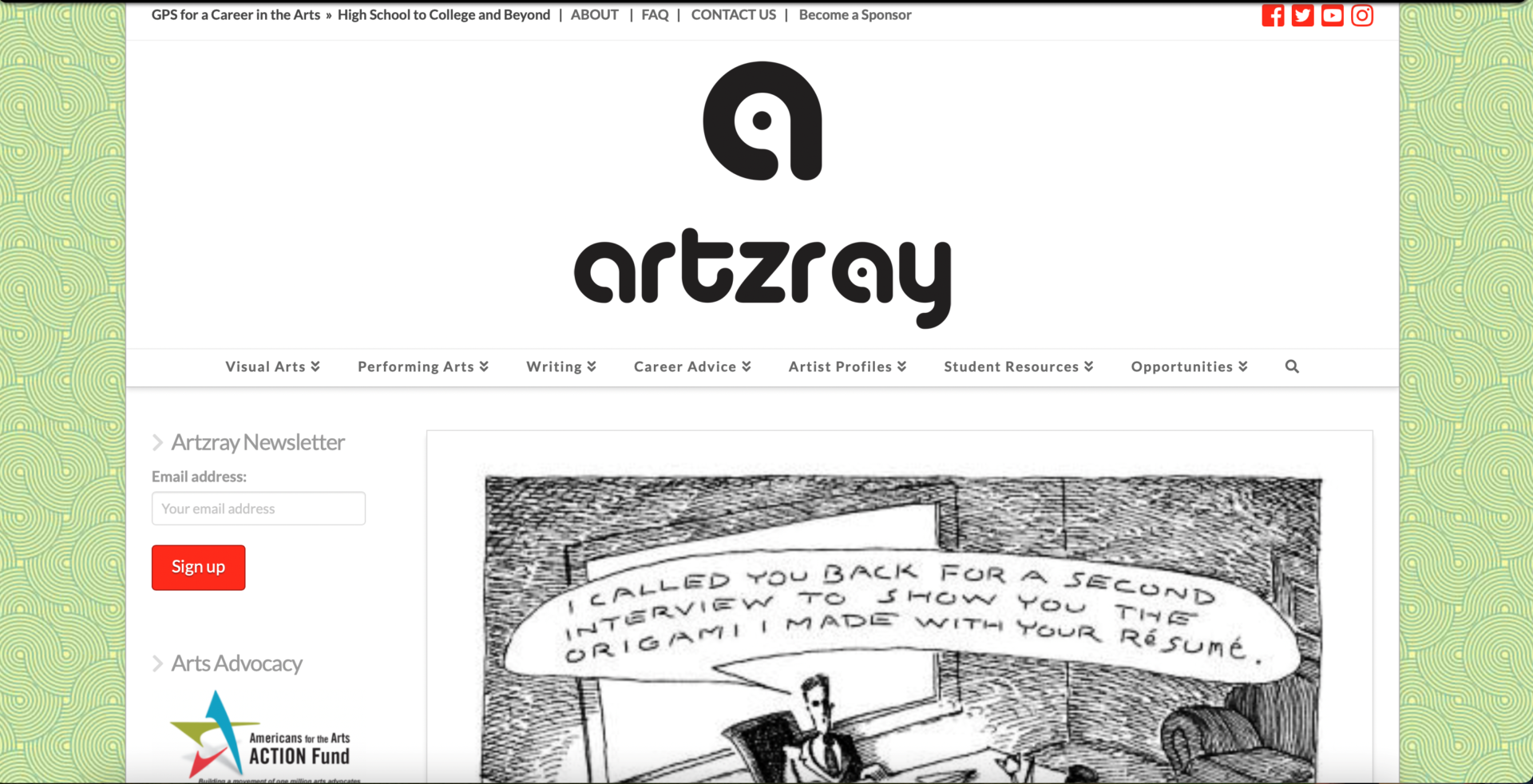 Stephen O'Bryan, SmackSmog, Original Web Site and Logo Design
Stories from the Stream Video Series
Matt Horn, Editor / Marisa Reisel, Host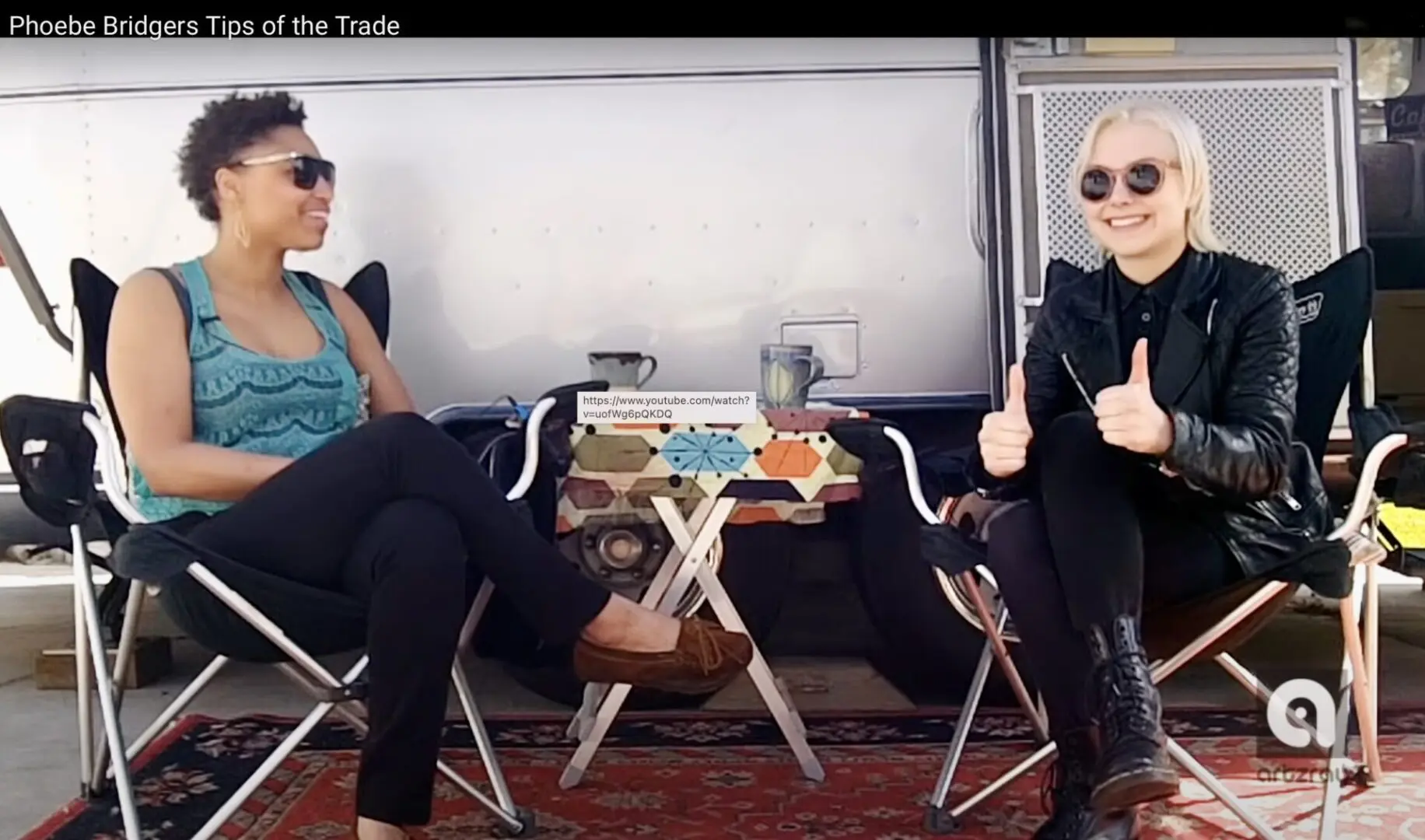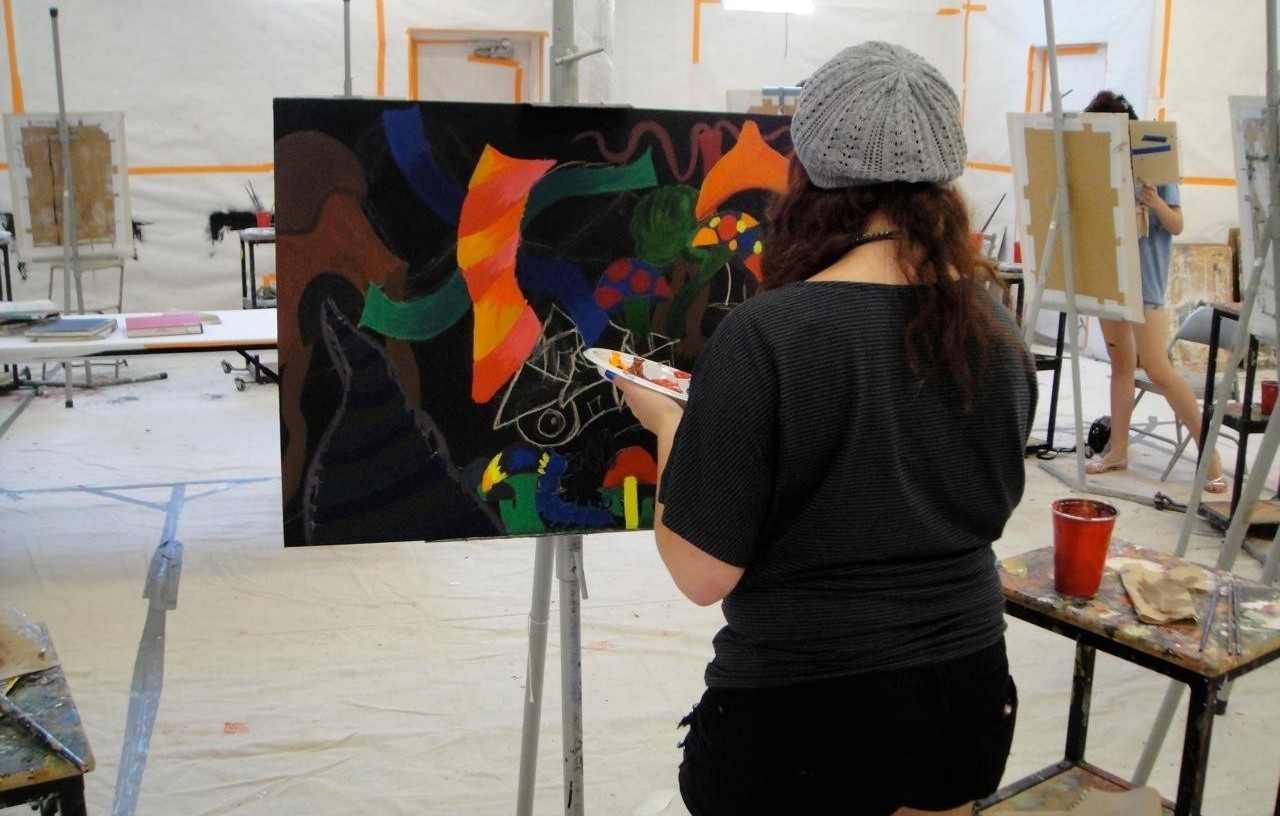 Jacqueline Ableson
Tara

Aesquivel

Glenna Avila
Savanah Barker
Josh Berg
Deb Beyer
Deborah Brockus
Kat Chevalier
Andrea Davis
Sally Deng
Brennan Dignan
Kimberly Duran
Drew Alexander Forde
Jeri Gaile
Christine Griswold
Samantha Jacobs
Olivia Jones
Charlie Kennedy
Heidi Kershaw
Samantha Loui
Emily Mahon
Connie Martinez
Marco Menendez
Ben Muller
Elaine Pelz
Sylvie Ramirez
Avila Santo
Benita Scheckel
Camille Schenkkan
Leslie Scott
Sergy Sus
Barbara Thomason
Jonathon Tobin
Rebecca Tuynman
Christine Witmer
Laura Young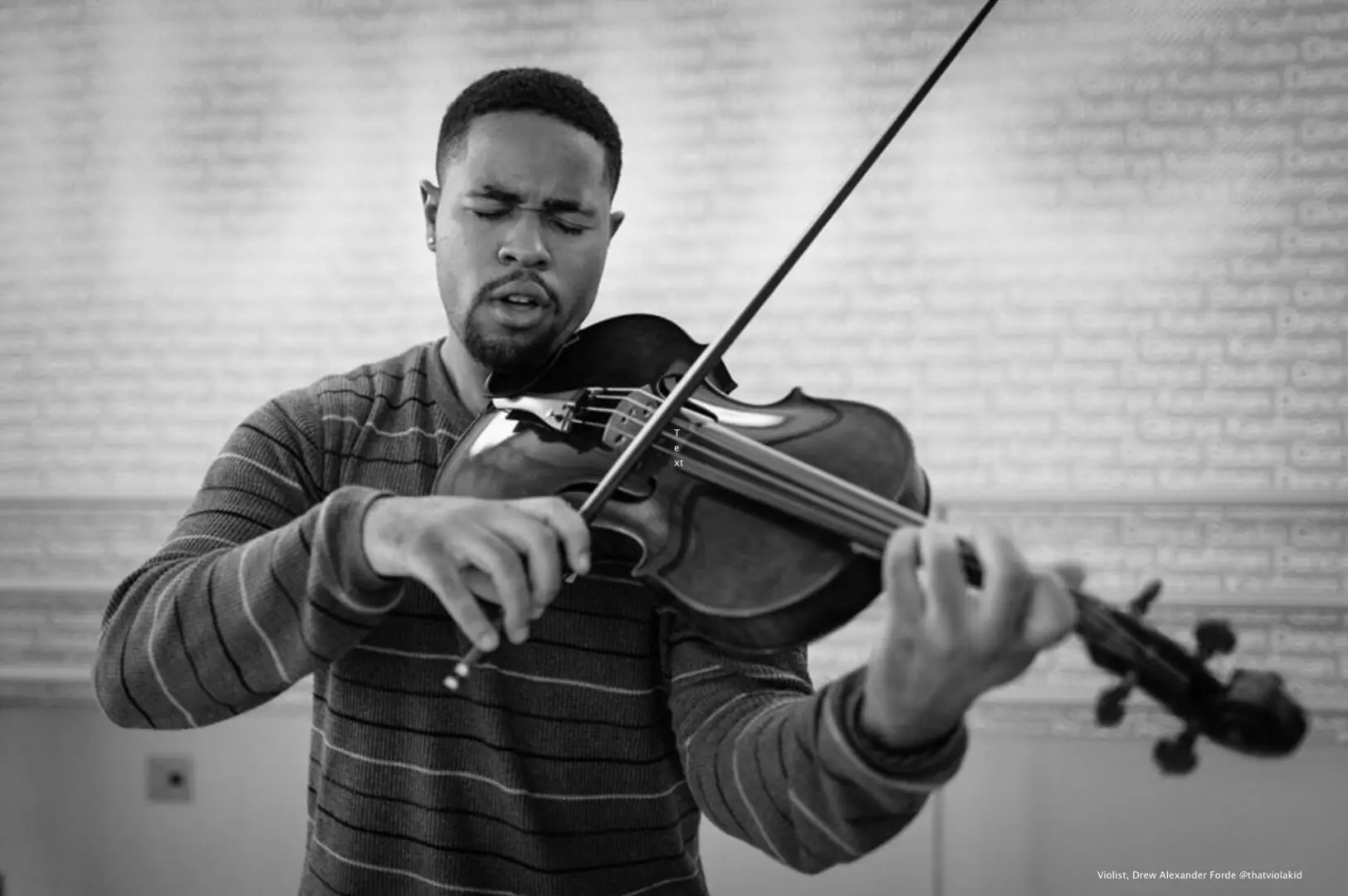 Custom-branded content was created by Artzray for sponsors designed to attract young talent in the fields of art and design, music, dance, theater, film, writing, fashion, and entertainment.
The Armory Center for the Arts, "Get a Life in the Arts" series.
California State Summer School for the Arts, "Bridge to College" series.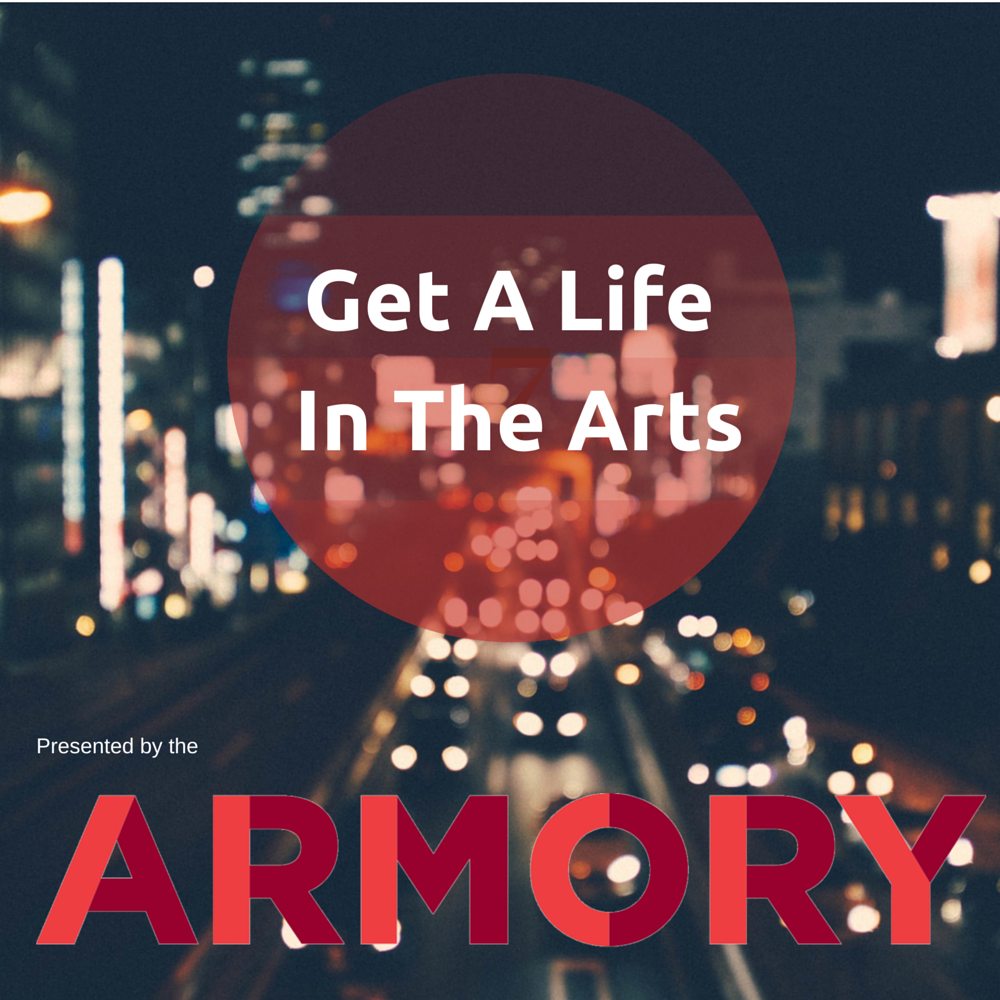 "At the CSSSA Foundation, our monthly Artzray features have really extended our reach. Artzray is a focused and effective platform for us and has brought greater visibility and awareness to our programs. We are getting "new eyes" on our content and attracting new students who have not heard of CSSSA before. We are also finding that featuring our alumni have brought them back to CSSSA and re-engaged them in our work."
- Peggie Burt, Former Executive Director, California State Summer School Arts Foundation

To learn more about Artzray, contact us at [email protected].
The statements and opinions expressed in our articles are those of the author only, not those of Artzray. Artzray does not warrant or endorse any products, services, content, information, or materials offered by the author. By providing a link to the author's website Artzray does not guarantee, approve, or endorse the information or products available on said site.