New York Survival Guide for Artists
July 19, 2023
/
/
Comments Off

on New York Survival Guide for Artists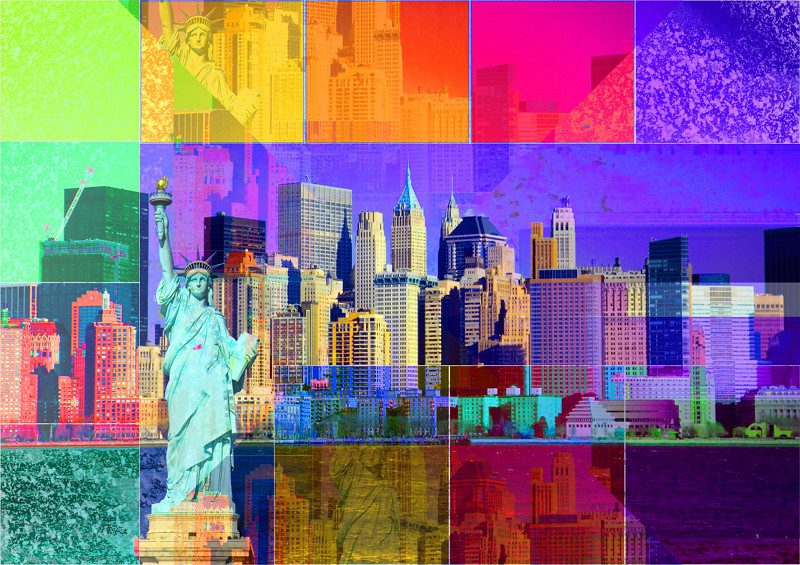 Artists are always on a budget. New York City is a magnet for artists. Here is a New York Survival Guide for creative types who want to stretch a dollar.
Whether you've seen the Big Apple through the eyes of Woody Allen, Sarah Jessica Parker, Lena Dunham or Jerry Seinfeld, New York is the place of endless possibility and self-discovery. However, living in the city that never sleeps means that your bank account won't be getting much rest either. Here are some tips on how to survive New York City on a budget, from a millennial, college student in the midst of attempting to survive New York City on a budget.
Housing
Housing in New York City is not easy or cheap; that's pretty obvious. Especially during winters, even the housing costs may rise significantly high. Many individuals may resort to a SmartPay Budget Plan right from the start so that they don't put a dent in their savings. However, for those who are new to New York, luckily, there are options for young adults, if you are planning a short term stay in NYC. If you're in the city for the summer, I recommend New York University housing. You can apply to live in a dorm, which is surprisingly nice and spacious (and most come with air conditioning). You'll get options regarding room size and location, and the housing comes with an NYU gym membership and a meal plan (which is also surprisingly good, and an inexpensive alternative to eating out or ordering Seamless for every meal.) You can also search for housing, apartments, or houses, for any length of time in different price ranges and in different neighborhoods. To apply click here. And if dorms aren't your thing, check out Airbnb.
ClassPass
One amazing thing about NYC is that it is a walking city. But some people may prefer to get an alternative workout. For those people, I recommend ClassPass. ClassPass is a unique gym membership that provides you access to different gyms and special workout classes all around NYC. For around $100 a month, you get an unlimited amount of classes. ClassPass will keep you fit, entertained with finding fun, non-excruciating forms of exercise and in your budget. To sign up click here.
Broadway
Broadway is a staple of New York. And it's the pinnacle of the theater and arts world. It is home to traditional shows like "Les Miserables," more controversial ones like "Book of Mormon" and everything in between. However, tickets can be pricey. But luckily for those on a budget, there are ways to get tickets without breaking the bank. TKTS offers discounted tickets for same-day performances for all sorts of performance events, including Broadway. You can download the TKTS app, visit TDF.org or check out the booth in person at Father Duffy Square.
Parks
New York may be known as the concrete jungle, but there's more greenery than you might expect. New York City has some of the most beautiful parks in the most unexpected metropolitan areas. There's the obvious Central Park, which spans a whopping 843 acres. Aside from the beautiful and luscious nature of the park, there are playgrounds, a theater which houses "Shakespeare in the Park" (which is a must-see), a zoo, a restaurant, an amusement park and more. Additional famous parks in NYC include Bryant Park, which screens films on it's Great Lawn, Washington Square Park and Prospect Park in Brooklyn, which hosts summer music festivals.
Food
The bagels and pizza are famous in NYC for a reason, but if you want to taste a little bit of everything in New York, hit up Smorgasburg during the weekend. Smorgasburg is a food market that is hosted in Brooklyn every weekend, and offers everything from lobster rolls to ramen burgers, and everything in between. Any sort of cuisine you crave will be available, plus you'll see hybrid foods you never knew existed before, like filet mignon jerky.
Museums
It goes without saying, but New York City is home to some of the greatest art pieces in the world. Whether you like art history or you LOVE art history, you'll be inspired by the myriad genres and selection of artists that are featured in New York. Museums like the Metropolitan Museum of Art, the Museum of Modern Art, the Whitney Museum (new downtown location is awesome), the Natural History Museum and the Guggenheim are just some of the highlights. For some of these places, admission is free, and in others student discounts are available. Whether you want to see Andy Warhol, Vincent Van Gogh, any artist and any art genre is available in NYC.
Gallery Openings
When you've gotten your fill of museums don't forget that gallery openings are a great way to see art, learn a new part of the city and mingle with other art lovers. Best of all, most are free and open to the public. Check out these gallery opening calendars at Art Slant , NYC Gallery Openings or Club Free Time that cover the "latest" thing so you can get out and make the scene.
Walking
New York may be known for its taxis, but if the weather permits, walking is a cheap and active alternative mode of transportation. You could wander the streets and avenues and find adventure and culture on every corner, but there are some great walking-centered activities as well. Walking the Brooklyn Bridge gives amazing sights of Manhattan and Brooklyn over the bay. And on the Brooklyn side, you can sit and relax in Brooklyn Bridge park with a breathtaking view of the city skyline and an ice cream cone from the Brooklyn Ice Cream Factory.
If you want to stay in Manhattan, The High Line is a linear, elevated park that starts in the Lower West Side. There are great views of the city and places to stop and enjoy the scenery and numerous pieces of public art along the way, plus street performers, Tai Chi classes, dance parties, and other activities.
This New York Survival Guide is only the beginning of your discovery of all that the Big Apple has to offer artists, or anyone seeking a way to navigate the city for fun and adventure on a budget!