Starting Your Dance Career in The City of Angels
July 19, 2023
/
/
Comments Off

on Starting Your Dance Career in The City of Angels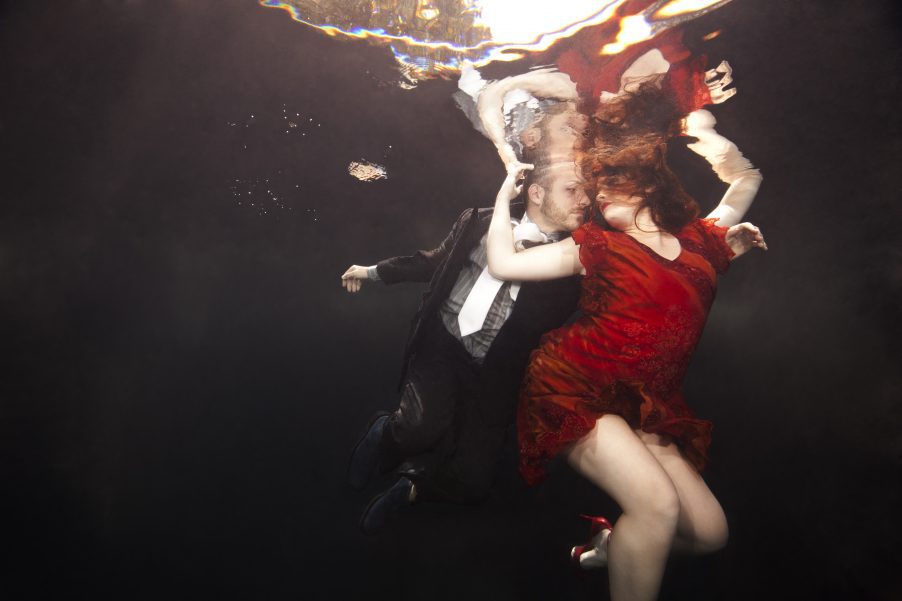 As scores of young dance graduates are licking the stamps on their graduation invites, the question on so many family members' lips ring "So, what's the next move for your dance career?"
With the 'WHAT' hinging so fully on the 'WHERE,' young dance professionals have a more diverse map of options than ever before. At one time the only US dance mecca, New York City seemed like the obvious choice, but more and more, young artists are looking to thriving dance communities across the nation from Seattle to Chicago and Dallas to Portland. As a former New Yorker and Founder of BODYART Dance, my recent move to Los Angeles has prompted a few focused thoughts on the impact geography can have on starting your dance career.

In 2014 the NY Times published an article citing the increase of skilled dancers in LA for the concert stage in Brian Seibert's piece "Kicking Up a Boom Out West." In opposition, Jeff Slayton at See Dance cited the lack of dance critics feeding into the difficulties of sustainability in the community. While no city is able to offer support to all it's artists, what rings true on both sides of the argument is an understanding that there is something special in LA that's worth continuing to define and strengthen and fight for. As a New York transplant, here are a few things I have come to really admire about tinsel town's community.
1) A spirit of inclusiveness: You can pick up the phone and call almost anyone you need.
Yes, there might not be as many people to call but the difference here is that you can usually get through, and 9 times out of 10 you'll get a response. "In NYC nobody was interested in my work or presenting it. In Los Angeles I have good working relationships with presenters who return my phone calls and emails" cites Rosanna Gamson of Rosanna Gamson WorldWide. After creating work in NYC for over ten years, I had a close circle of other choreographers I could call to ask advice. But 20 or so people compared to the vast ocean of over 2,000 choreographers in the city is in stark contrast to the LA landscape. The spirit of inclusiveness from local arts organizations is really inspiring and it makes me excited to contribute rather than compete.
"Dance making in New York was saturated and seemed hyper judgmental. When I moved to LA, there was not much happening, but what did exist was fresh, supportive, and eager for growth"
says Lillian Barbeito, Artistic Director of BODYTRAFFIC. I also see this ring true in choreographers who share resources from designers to dancers, and in dancers who get opportunities from fellow performers.
2. Space and Opportunity: No one has asked to do the ridiculous thing you're proposing before, and that's amazing.
In 2009, I set out to make a piece in NYC set in a 2 inch deep, 60 ft squared infinity pool entitled Anatomy of Lost. In 2011, after 27 space requests I finally got a theatre to agree to let me build a small pool after I was able to raise additional funds to cover the extra insurance fees. It wasn't that the venues didn't want to help, it's that someone had been there before, and done something wrong, and the venue had increased their restrictions. In just a few weeks of making phone calls in LA I have 3 developers excited about the prospect of remounting the work, Lost in one of their warehouses. While there are fewer small to mid sized theatres than New York, what LA does have is space. With space comes opportunity, if you are willing to think outside of the (black) box.
3. Strong women: There are some rad women voices here.
Different than other major cities around the world the vast number of contemporary dance direction is being done by women. After reading countless pros on the lack of female choreographers at major dance organizations, strong female voices is something LA has in spades. "I think LA is going to be the next major hub for contemporary dance in the United States" says Barbeito "it is impossible to ignore that great concert dance is being made in our city of angels."
4. Work life balance is a thing in LA.
I remember calling a friend after one of my first weeks at an arts administration job with Invertigo Dance Theatre saying "They eat lunch here. And not at their desks!" Whether it's Google employees who surf over their lunch breaks or non-profits that ask you to eat lunch in the garden, filling your creative well can take on many forms. Mine took on sunny afternoon vegetable picking in Invertigo's office garden and surprisingly also came with increased productivity.
Here are some questions you should ask yourself when deciding where to move:
"What is important to me in a dance community?"
As opportunities start to unfold I invite you to think of what success really means in the whole sense of the word. Anyone can dance anywhere, you just might not get paid. Do you mind having four jobs that support your one non-paid dance job if it's fulfilling? Do you want to see four shows in one day or will a few over the weekend be enough for you? Be clear about what success looks like to you so that post graduation decisions about where you will live can strengthen your goals and not feel so daunting.
Just one short month ago LA got another shout out from the NY Times in 'Los Angeles Art Scene Comes Into Its Own' and while I don't like to "Colombus" (aka, coming into a space already established and claiming you've discovered it) a region already living and thriving, I have to smile in agreement.
Finally, if you are on the fence between these two mega cities you can always try the following NYC vs. LA test: sit in your parked car for an hour and only move a few feet, then put a 45lb backpack on while standing in a walk-in freezer. See which you hate least and find your new ocean. Of course, if neither is your jam, start asking around, there are loads of places that don't involve extreme cold or traffic. I have yet to find a community anywhere on the globe that did not have some sort of culture community and opportunity.